D-Theory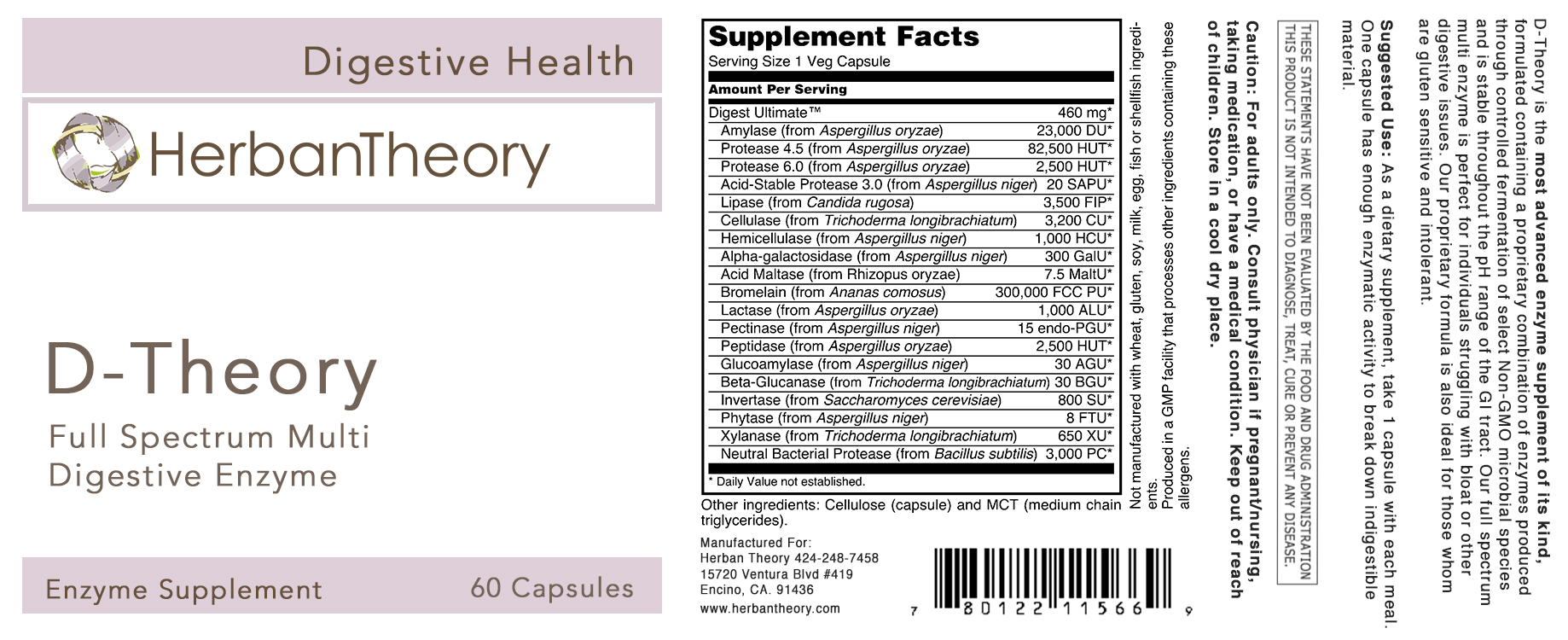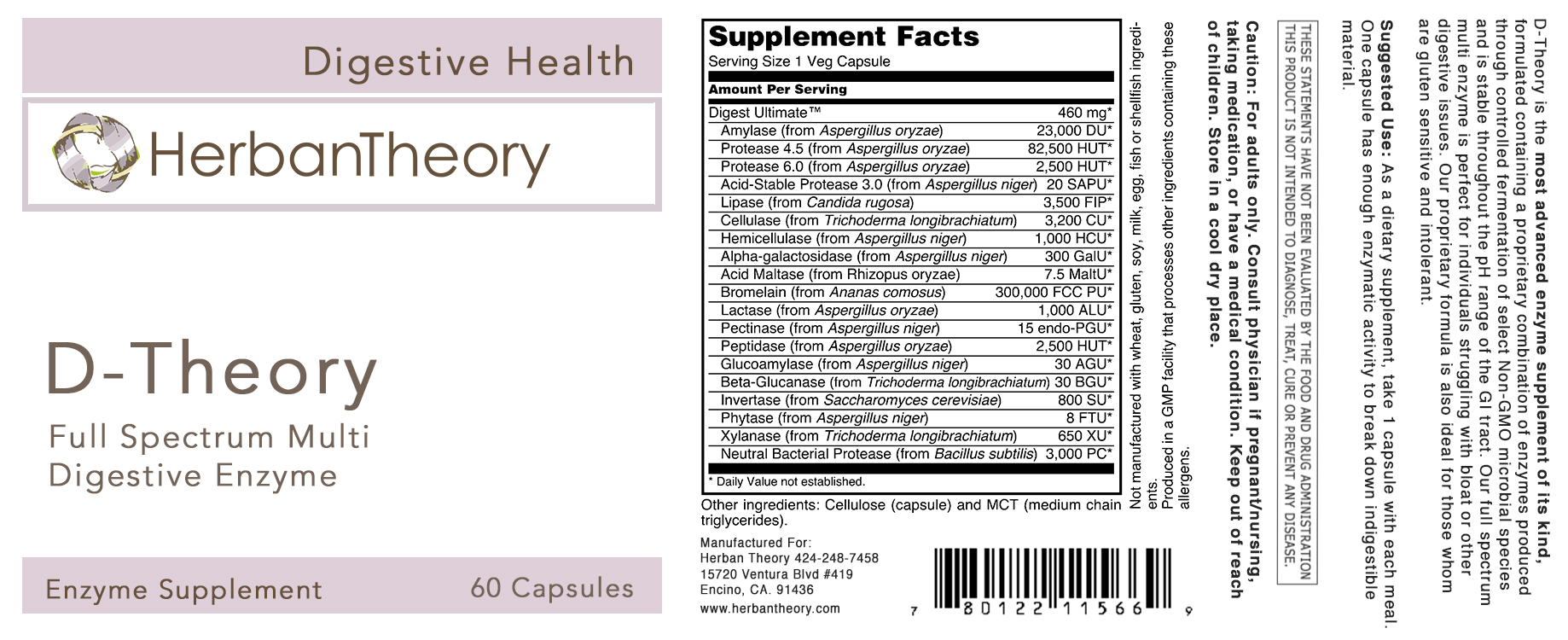 D-Theory
D-Theory is the most advanced enzyme supplement of its kind,
formulated containing a proprietary combination of enzymes produced
through controlled fermentation of select Non-GMO microbial species
and is stable throughout the pH range of the GI tract. Our full spectrum
multi enzyme is perfect for individuals struggling with bloat or other
digestive issues. Our proprietary formula is also ideal for those whom
are gluten sensitive and intolerant.
Suggested Use: As a dietary supplement, take 1 capsule with each meal.
One capsule has enough enzymatic activity to break down indigestible
material.